Web Displays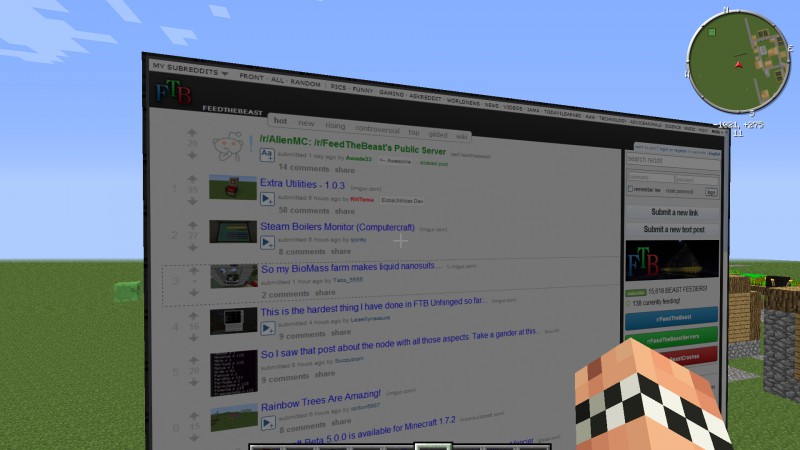 Web Displays adds a Web Screen Block and more!
So, what do you think this block will do? Well, when you place a few of those blocks (144 in fact) in a 16x9x1 surface shape, and you right-click it, a real web browser shows up. You can go on YouTube, watch some videos or listen to your favourites music, watch the stream of your favourite streamer, shows the news in your server's lobby and everything in-game.

Go to developer website...