Tree Chopper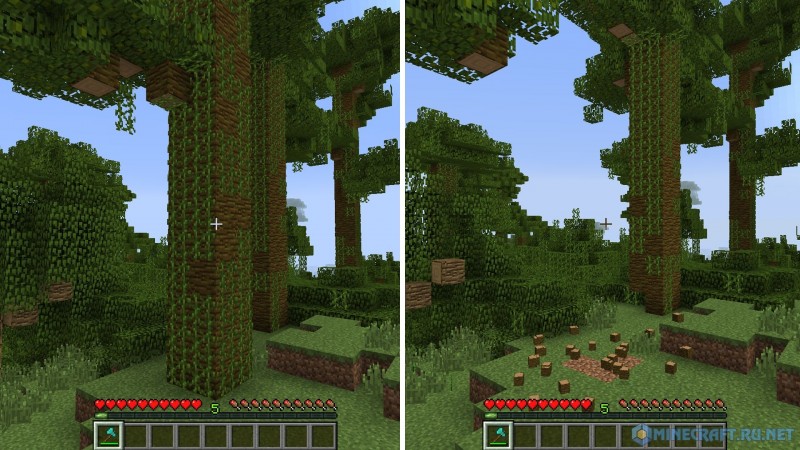 Tree Chopper allows chop down whole tree. The only thing you need to do is break the bottom block with an axe.
Stop breaking the tree block by block! Just destroy bottom the of trunk and the whole tree will chop down..
- Tree Chopper is universal
- Supports mods e.g. Biomes O' Plenty
- deactivated by holding SHIFT.

Go to developer website...