TooMuch TNT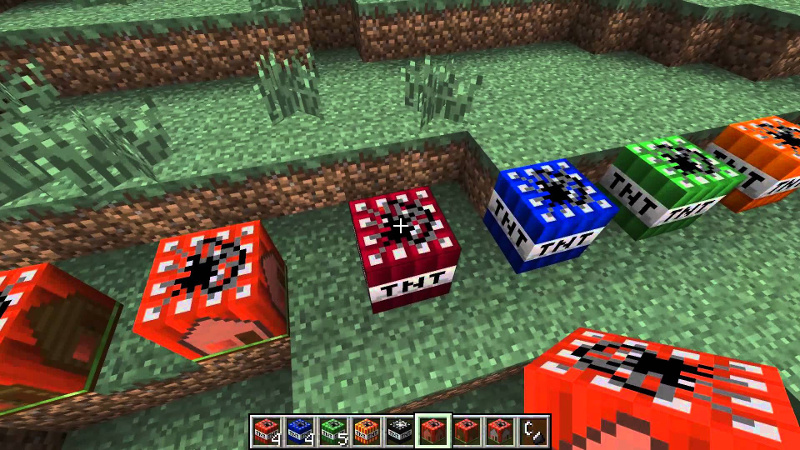 TooMuch TNT
adds a lot of
new Bombs
(approximately 60). Some Bombs causes massive destruction, some are really useful.
- floating-island-TNT´s
- smoothbombs and naturalize TNT´s
- terraforming tools like the mountain-TNT
- cave-TNT
- weapons like missiles and a missile-controller.
Supernovanuke
(needs many petabytes of ram and a lot of time (1000000000 years) to render. Maybe it´s the strongest Minecraft bomb ever (crater-range on a super flat world of dirt: 50000 blocks).

Go to developer website...