Too Many Items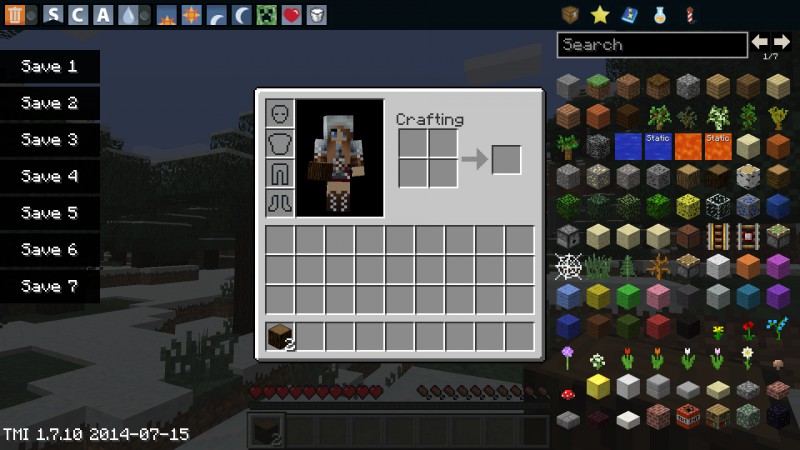 Too Many Items adds a lot of blocks, things, magic books and cofiguration options to Minecraft.
- turn On/Off with "o" in the inventory screen
- add items Left-click for a full stacks and right-click for one at a time.
- configuration file
- create different kinds of spawners.
- unlimited stacks/tools Shift-left-click on items/unlimited-use tools or flint and steel
- favorites commonly used items
- drop an item stack on the item sidebar for the trash
- change the game mode: Click the "S", "C", and "A" icons on the toolbar for survival, creative, and adventure mode, respectively.
- change the time sunrise, noon, sunset, or midnight.
- change difficulty with a click at the creeper icon to toggle the difficulty without having to go into game preferences.
- Health/hunger click at the heart icon to set health and hunger to max.

Go to developer website...