Storage Drawers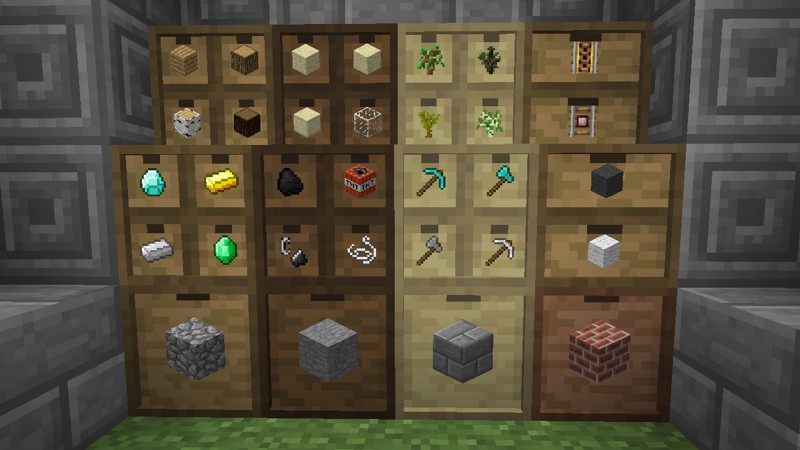 Storage Drawers is compact, and aesthetic storage solution that is meant to complement rather than replace those mods.
- Interaction is click-based similar to Jabba
- Clicking on one of drawers on front will interact with that drawer.
- Right-Click: Insert full stack in hand into drawer (or partial stack if the drawer fills).

Go to developer website...