Sim-U-Kraft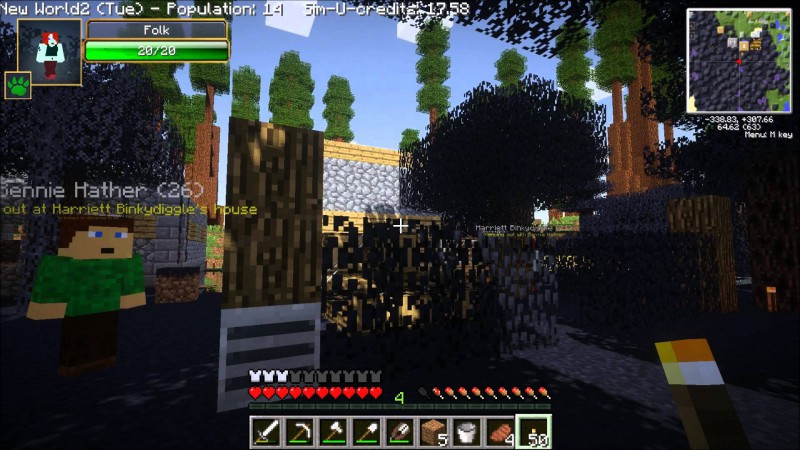 Sim-U-Kraft extends and changes the Single player game-play by adding aspects of 'Sim city' and 'The Sims' to the game. As the player, you'll employ "Sim-U-Folks" (NPCs) to do the following: Builder, Lumberjack, Miner, Farmer, Baker, Soldier, Shepherd, Grocer, Courier, Builder's merchant, Butcher, Pig farmer, Cattle farmer, Chicken farmer, Terraformer, Glass maker...
Start a new game or an existing map and "Sim-U-Folks" will wander into town. As you start off with only 10.00 Sim-U-Credits, the first thing would be to employ a Sim-U-Folk to build a house. They will then move in and start paying you rent each day. You can then use this money to employ more Sim-U-Folks to build up a huge city.
There's Sim-U-Markers you can craft and place down (similar to buildcraft landmarks), you use these to mark out farming and mining land, as well as 'photocopying' a building structure, so your Sim-U-Folks can build it elsewhere and you can share your buildings with other players. There are over 200 buildings already built-in with more added by fellow Sim-U-Kraft players.

Go to developer website...