Redstone Paste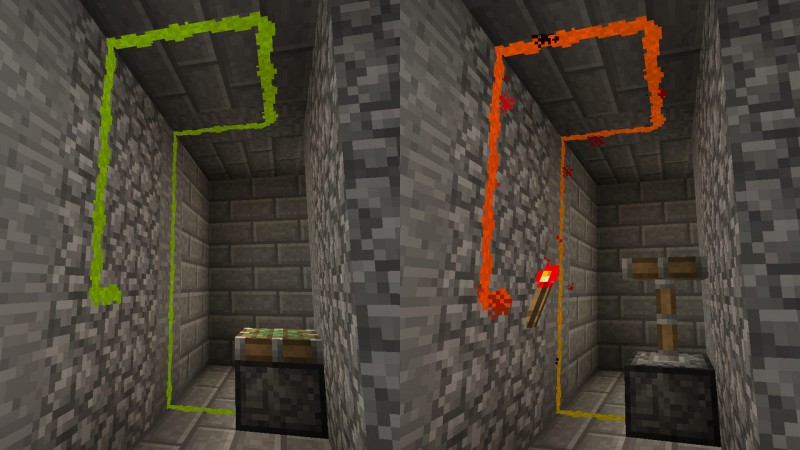 Redstone Paste adds a new form of redstone dust into the game, allowing you to transmit redstone signals across a variety of surfaces, including ceilings and walls.
- included are sticky repeaters and sticky comparators, to keep your redstone current strong or do complex logic no matter where you decide to run your paste.

Go to developer website...