Familiars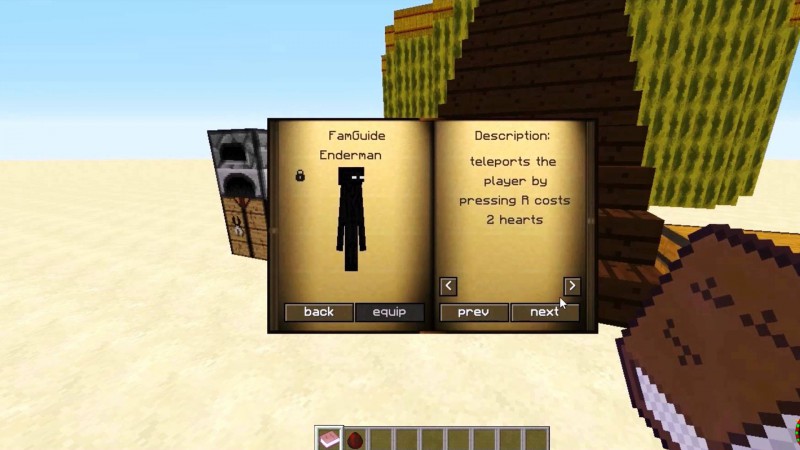 Familiar's includes...
- a little familiar for the player,
- kind of protector / companion that always follows the player.
- not tameable like dogs and do not occur in the wild
- can be equipped like items / armor
- have a passive/active skill (attack by mobs, heal the player etc).

Go to developer website...