Falling Meteors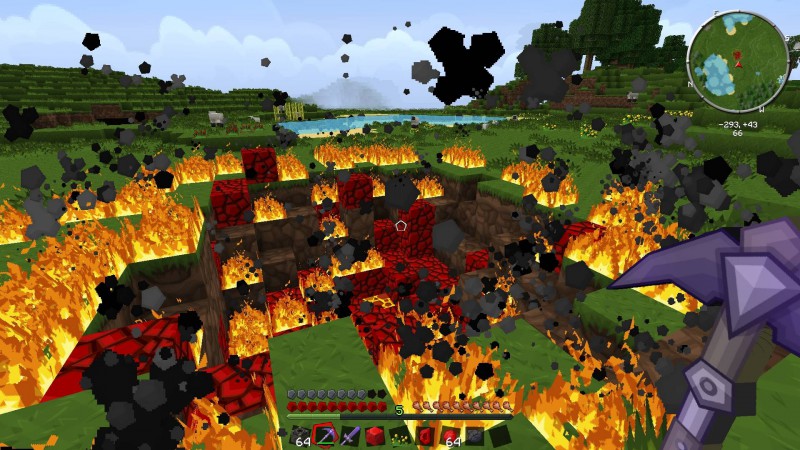 This mod includes many excellent features that make it stand out from the rest of the old Meteor mods:
- Meteors Fall to the ground and explode, forming craters that house various minerals from space.
- Tools that give different properties: Magnetization, slowing enemies, burning enemies, mining underwater faster, etc.
- Armor Sets that give you different abilities: Magnetization, walking on water, immunity to fire, etc.
- Mine all the minerals from the craters as quick as possible because the debris from the crash will cool, giving less minerals
- Protect your precious creations with Meteor Shields that can be fully upgraded to protect a huge area of land.
- Varying sizes and types of Meteors
- Craft a Meteor Timer to determine WHEN a meteor is going to land
- Freeze blocks using the Freezer as well as craft ice, packed ice, and more.
- Summon meteors down onto your friends with Meteor Summoners
- Obtain an adorable Comet Kitty as a pet!
- Configure the mod to your liking with many configuration options
- Compatible with SMP

Go to developer website...