Ex Nihilo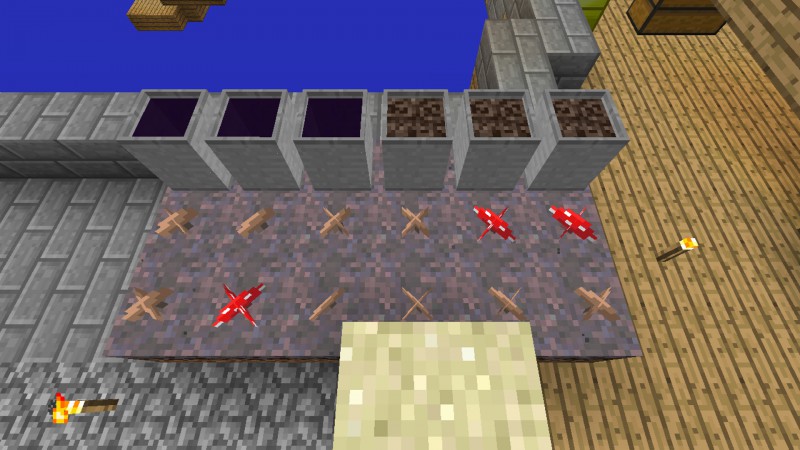 Ex Nihilo adds various new mechanics to the game like sieving.
It allows players to get almost any item using just basic blocks like cobblestone, gravel, dirt and sand. It also adds the possibility to manually spawn rare mobs such as Endermen and Blazes by crafting either an Angry Doll or Creepy Doll and right clicking the doll inside a Barrel with witch water or lava inside it.
This mod is very useful for "skyblock" maps, like Sky Factory 1 and 2, Agrarian Skies: Hardcore Quest, or many others.
To start off, you need some organic materials like saplings, leaves, and most types of plants. Use six wooden planks and a wooden slab to craft a barrel. Fill up the barrel by holding right-click of it with organic materials (different things will take more items.
Ex: 8 saplings will fill a barrel, while it takes many more than 8 leaves to do the same. The barrel will say "composting" and takes a while to compost 100%. When this happens, take the dirt out of the barrel by right-clicking. Dirt is very valuable in "Skyblock" maps, so this can help a lot! There are many other things involved like sifters, cobblestone, or making soul sand, but these are quite complicated if you don't have a lot of dirt.

Go to developer website...