Craft Guide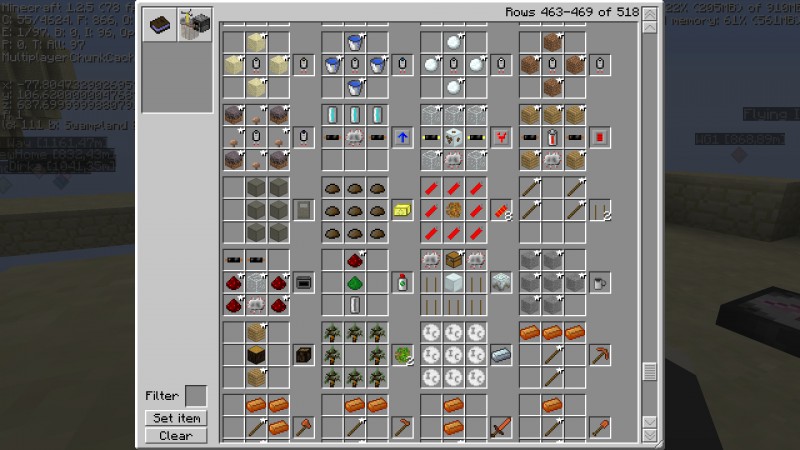 It shows all Minecraft "recipes" for crafting with this features:
-
The scroll bar:
Just click on the slider, and drag it up or down to quickly scroll through the list.
- The up/down buttons: Quickly navigate one or ten pages at a time with the buttons above and below the scroll bar.
-
Keyboard shortcuts:
Arrow keys, page up, page down, home, and end can all be used if you prefer a keyboard over a mouse. Up/Down arrow keys scroll one line at a time, Left/Right and Page up/Page down go by pages, and Home/End can be used to immediately jump to the start or end of the list.
-
Mouse wheel:
If you have one, just spin it to immediately scroll the list! Number of lines scrolled can be configured to suit your preferences.
-
Shift:
Holding shift while scrolling will multiply the movement by ten!

Go to developer website...