ComputerCraft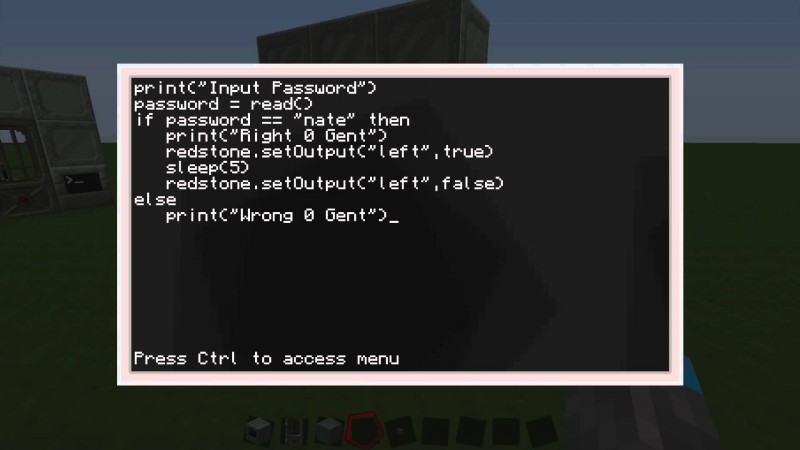 ComputerCraft is all about computer programming. It allows you to build in-game Computers and Turtles, and write programs for them using the Lua programming language. The addition of programming to Minecraft opens up a wide variety of new possibilities for automation and creativity. If you've never programmed before, it also serves as excellent way to learn a real world skill in a fun, familiar environment.
Once you've gathered some stone, glass and redstone, and made your first Computer, you might be asking "How do I use this thing?". Using ComputerCraft is all about programming; it can be daunting at first, but you'll find it's very rewarding in time. Here are some resources to get you going:
- ComputerCraft: Back to Basics
- Direwolf20′s ComputerCraft Tutorial
- sethblings's Turtle Programming Tutorials
- The ComputerCraft Wiki
- The Lua reference Manual
- The official Lua tutorial
- Learn Lua in 15 minutes

Go to developer website...