Chat Bubbles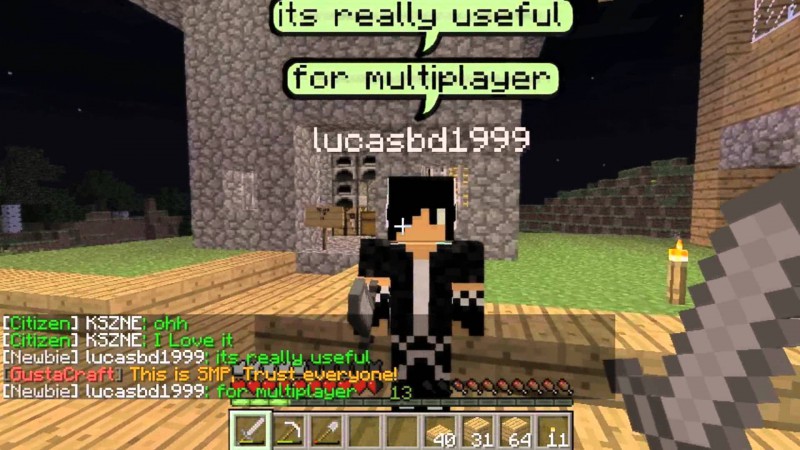 This mod displays what people say above their head. Useful for crowded servers where the chat lines fly by. This way you can hold a conversation with people near you.
This is similar to VoxelChat, but VoxelChat functions best with a server plugin. This has a lot of work on the client side done so that it has a lot better chance of working on servers that don't use the server plugin. That said, this can use the server plugin too, and VoxelChat will soon get the better client side parsing.

Go to developer website...